ITP SPORT IN THE MEDIA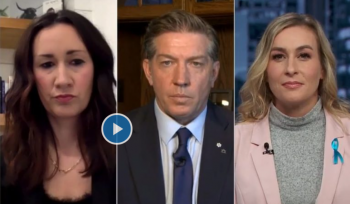 Ron MacLean is joined by Katie Strang, Sheldon Kennedy and Allison Forsyth to discuss Kyle Beach showing bravery by speaking out, where the conversation must go from here and much more.
Watch Here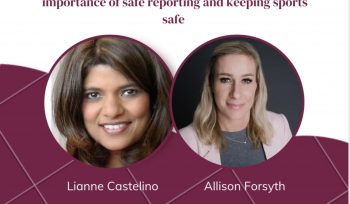 In this week's edition of Where Parents Talk with Lianne Castelino on 105.9 The Region, two-time Olympian, sexual abuse victim and survivor, whistleblower mother of three, and partner at ITP Sport, Allison Forsyth discusses what parents need to know about safe reporting and keeping sport safe for everyone.
Listen Here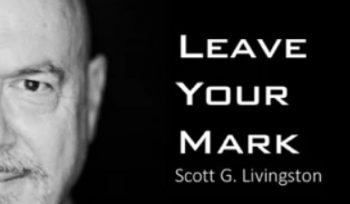 This is such an important episode. Every parent, every coach, every young athlete should hear this episode and understand how easily our children can fall prey to evil. There are so many great youth coaches out there working hard to see our children find joy and growth in play, but there are also some terrible individuals we must all work to eliminate and remove from our sports system. No child should ever live in fear, especially while playing a sport they love. Listen to this episode and please share it with all who may listen. Thank you, Allison!
Listen Here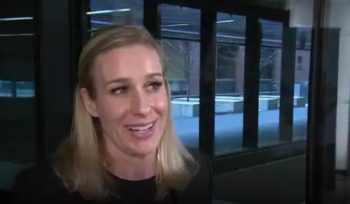 CBC Sports' Devin Heroux gathers reaction from athletes and coaches in the wake of the Canadian government's announcement today on instituting measures to prevent abuse in sport and offer support to victims.
Watch Here
We believe training and education must be engaging and impactful to have the desired effect. Making videos such as this one our Partner Allison did for Ontario Volleyball Association is one way we do this in addition to webinars and interactive workshops.
Watch Here
Rich talks with former World Cup ski racer Allison Forsyth about how to coach athletes and hold them accountable without crossing the line into outdated abusive behaviour.
Listen Here
TESTIMONIALS
"ITP provides professional, timely and sport sensitive support services in a cost effective fashion. Most importantly, ITP is staffed with professionals who understand the NSO culture and environment, which helps tremendously in determining effective paths and solutions to sensitive and impactful concerns"

Ian Moss
CEO, Gymnastics Canada
"Allison is s committed leader and advocate in Safesport and it has been my privilege to work with her. Her innovative work, blazing a trail to create solutions to keep athletes safe, is important and admirable."

Karen Bellehumeur
Bellehumeur Law
"Ilan's integrity drives his every day life, whether that is with family, friends or work. His passion is safety and performance. He has a firm belief that both are required to perform at your potential."

Lorainne Lafreniere
CEO, Coaching Association of Canada
"CAC had the privilege of working with ITP Sports on a safe sport review to better understand the coach perspective, which will inform our future work to support coaches and coach employees. ITP Sports is a reliable, professional and knowledgeable organization that is committed to supporting all sport organizations to enhancing their safe sport practices."

Isabelle Cayer
Director - Sport Safety, Coaching Association of Canada